Find Your Unique Adventure On The Garden Route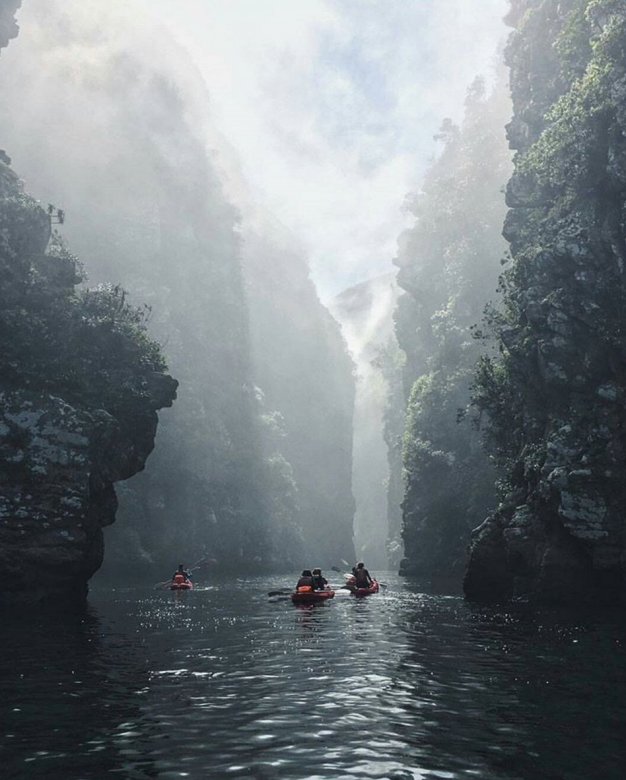 "Adventure should be 80 percent 'I think this is manageable,' but it's good to have that last 20 percent where you're right outside your comfort zone. Still safe, but outside your comfort zone."
– Bear Grylls
These December holidays follow your heart, get your pulse racing and discover adventurous things to do on the Garden Route. This stretch of eden is more than pristine beaches, emerging wine farms and polo. Adrenaline junkies can zip through the tree tops, plunge off cliffs and go where few others have gone before. There's a reason the Garden Route is world-renowned for its hospitality and fresh perspective on tourism.
Header image courtesy of wish_africa via Instagram
The highest bungy in the world
Courtesy of pandaeatworld via Instagram
In  2011 Scott Hunty broke the world record for most bungy jumps in a 24 hour period when he jumped 107 times in 9 hours at Bloukrans! The Bloukrans Bungy is the highest commercial natural bungy jump in the world as well as being the world's highest commercial bungy bridge. Bloukrans Bridge Bungy is  a responsible tourism initiative as the company employs 60 people from neighboring communities and a significant percentage of turnover has been paid over to the local community trust since 1998.
Book your first jump with Bloukrans Bungy for R890 and do a second jump (within 7 days) for R790.
Definitely one for the bucket list and those not faint of heart.
Remember to book at least 48 hours in advance as demand is high.
Call: 042 281 1458
Also read our family friendly guide:
Walk with gentle giants at the Knysna Elephant Park
"We live in a wonderful world that is full of beauty, charm and adventure. There is no end to the adventures that we can have if only we seek them with our eyes open." – Jawaharlal Nehru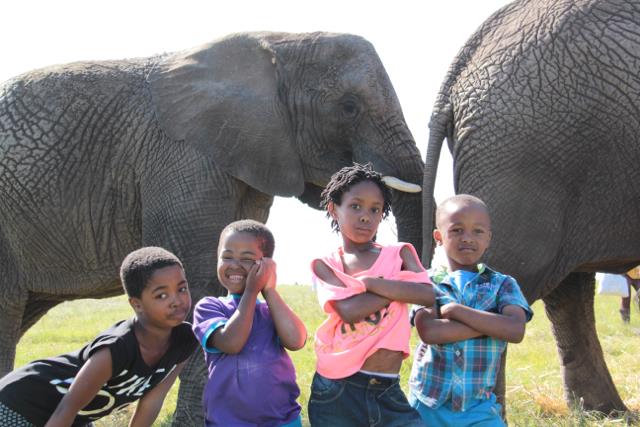 Courtesy of Elephant Park Knysna via Facebook
The Knysna Elephant Park was the very first facility in SA to care for orphaned African  elephants. You can meet their very first calves, Harry and Sally, now all grown up. There are 9 elephants which make up the current herd at KEP and they interact with guests on their own terms.
The elephant walk lasts an hour and a half and you can choose from two time slots, either in the morning at 7am in summer or 7.30am in winter and 4pm in summer and winter.
The walking experience costs R240 for kids aged 5 to 12 years of age and is R575 for adults.
Call: 044 532 7732 to reserve your spot and walk in the footsteps of giants.
Go where no boat can reach with Untouched Adventures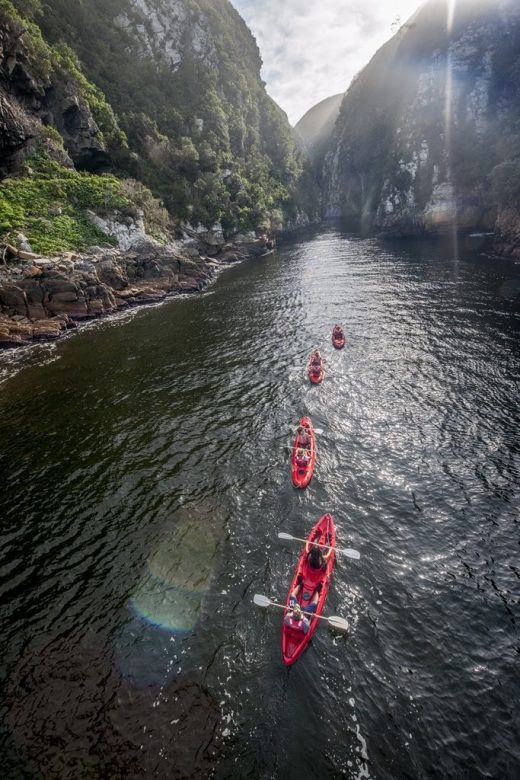 Courtesy of Untouched Adventures
With scenery out of Lord of the Rings, experience a 2-3 hour river adventure on kayaks and lilos in the Storms River Mouth.
Kayak from the mouth past caves and sheer cliffs then switch to kilos when you reach the rocks up river and explore the gorge where no boat can venture.
If you're traveling from George about 18 km past the Bloukrans bridge turn right at the sign "Tsitsikamma National Park, follow this road straight down to the gate of the Tsitsikamma National Park. Proceed to the end of the road. Untouched Adventures is at the very far end of the main building complex. If you're traveling from PE turn left at the sign "Tsitsikamma National Park" 8.6 km past Storms River Bridge.
Languages: English, Xhosa, Afrikaans
Cost: R500
Contact Marthinus from Untouched Adventures on 073 130 0689
Getting there:
Plett, Knysna, Wilderness and Sedgefield are an easy drive from George Airport and a slightly longer drive from P.E. Just a 6 hour drive from Cape Town, you'll be stuck for a reason not to set out on an adventure on the Garden Route this holiday.
Book your flight here.
Go canyoning in the Crags with Africanyon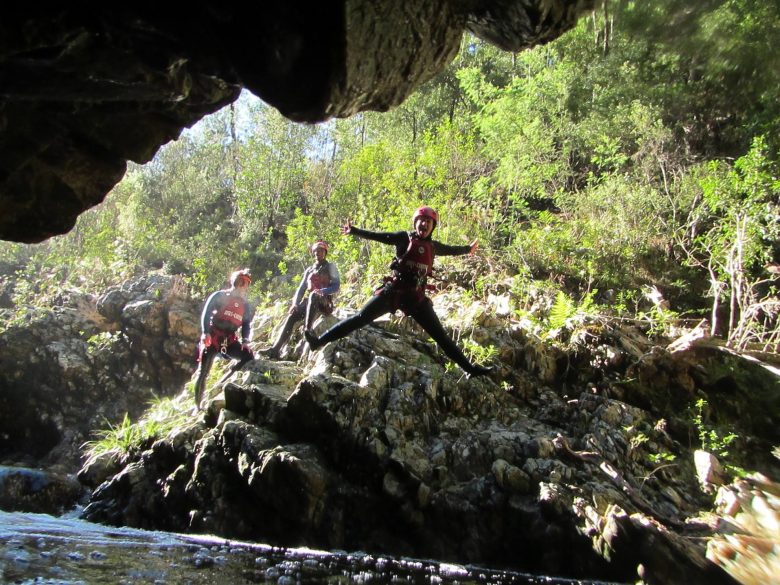 Courtesy of Africanyon
Calling all adrenaline junkies- enjoy a 4 hour canyoning experience in the Crags near Plett. Abseil, swim, climb, zip-line and free jump the river and waterfall system in the Crags.
The minimum age is 8 years.
There is the option of a shorter trip which lasts 2 hours and includes swimming abseiling and optional jumps.
Standard four hour trip: R700 per adult and R500 for children aged under 16
Shorter trip: R500 per adult and R350 for children aged under 16
Trips start at 10h00 and 14h00 daily.
Call: 044 534 8055 to book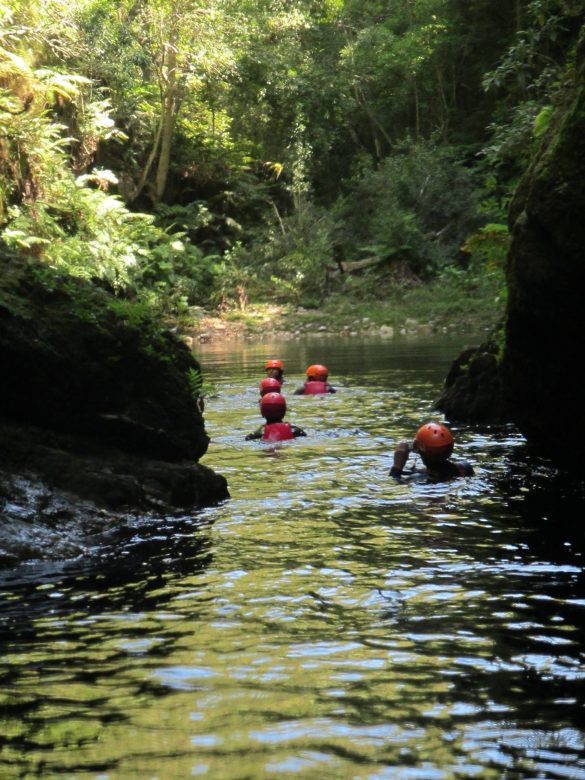 Courtesy of Africanyon
Forgo your fear of heights and zip through the treetops of the magnificent Tsitsikamma forest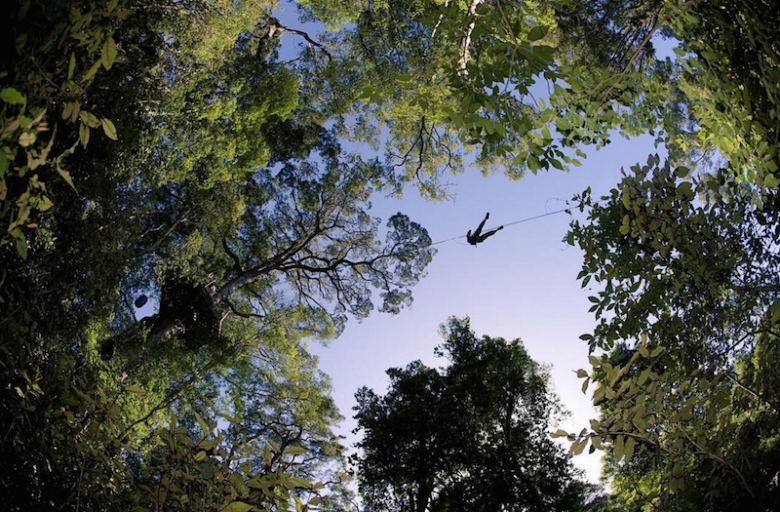 Courtesy of tsitsikammacanopytour via Instagram
Ecologists invented this unique adventure activity when they wished to observe rare birds in the treetops of the Costa Rican forests.
See another world as you zip through the trees faster than a flying lemur.
The recommended age range for this activity is 7 to 70, however exceptions are made and the youngest and oldest participants were 4 and 85 respectively.
Call to reserve your spot for this popular activity: 042 281 1836
GPS: -33°58'27.817″S, 23°53'14.691″E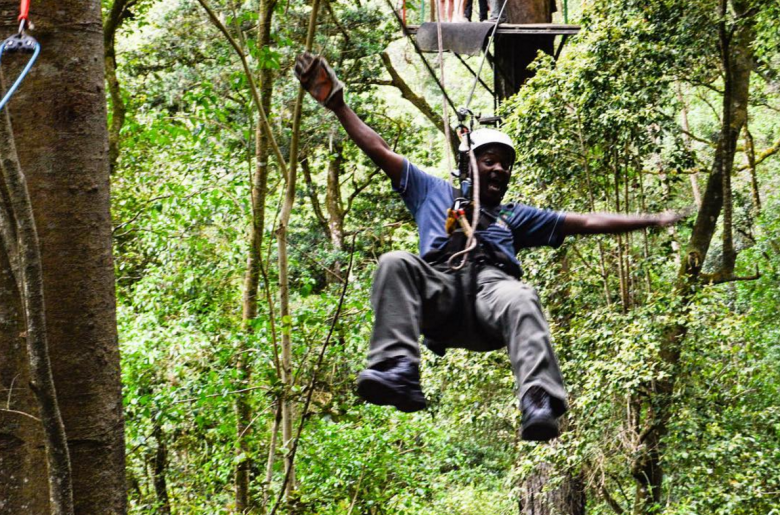 Courtesy of tsitsikammacanopytour via Instagram
SA's most popular hike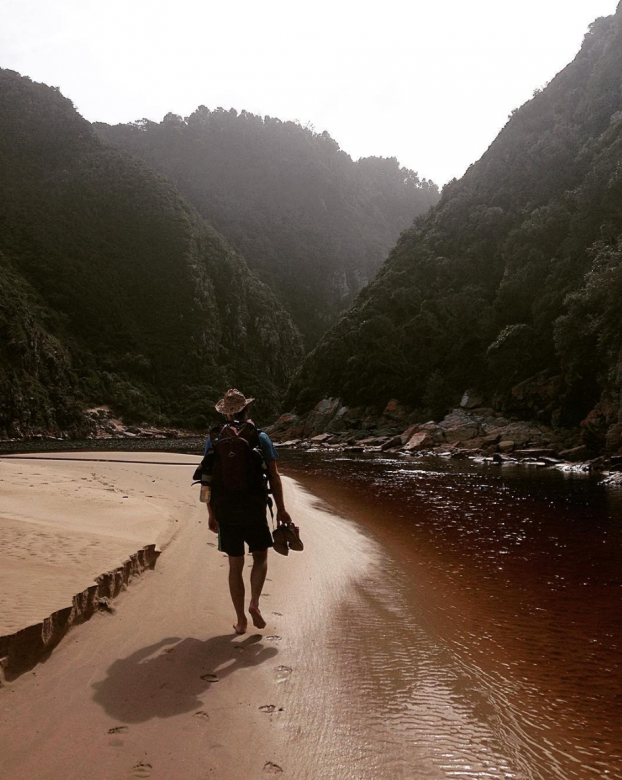 Courtesy of jenineemmabruce via Instagram
Trail elusive otters on this world-class trail in the Garden Route National Park. It's pretty difficult to secure a spot on this 5 day 43 km trail stretching from the Storms River mouth to the Groot River Estuary at Nature's Valley but well worth the effort. Those who've done it rave about it and often go on to do it many times.
The Otter Trail costs R1150 a day for 2 overnight huts each equipped with 6 mattresses.
Check availability here.
The post Find Your Unique Adventure On The Garden Route appeared first on Travelstart Blog.