Kosi Bay: Hippos, Fish Traps And The World's Largest Palm
"We spot them by their twitching ears that paddle through the water and a few misty snorts that rise from its surface. One displays his canine tusks in a characteristic yawn – a reminder that they are Africa's most dangerous animals."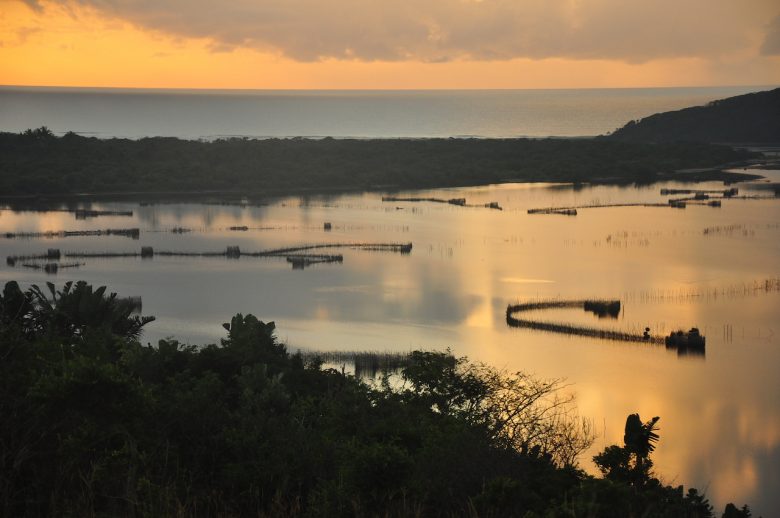 "The fourth lake, furthest from the ocean, is a freshwater lake. Then there's around 40% salinity here, in lake three," says Ken Whitfield as he switches off the boat's engine to explain the lake systems of Kosi Bay estuary. "As you get closer to the ocean, the salinity increases. You have 60% salinity in lake two, 80% in lake one and then you finally reach the ocean." Our early morning boat cruises takes us through the channels that connect Makhawulani, Mpungwini, KuNhlange and Amanzamnyama lakes, which feed into the Indian Ocean.
These waterways have been cleared by the resident hippos. Ken has promised us many sightings. And we aren't disappointed as there are hundreds that live in the waters of the estuary along the northern most tip of iSimangaliso Wetland Park.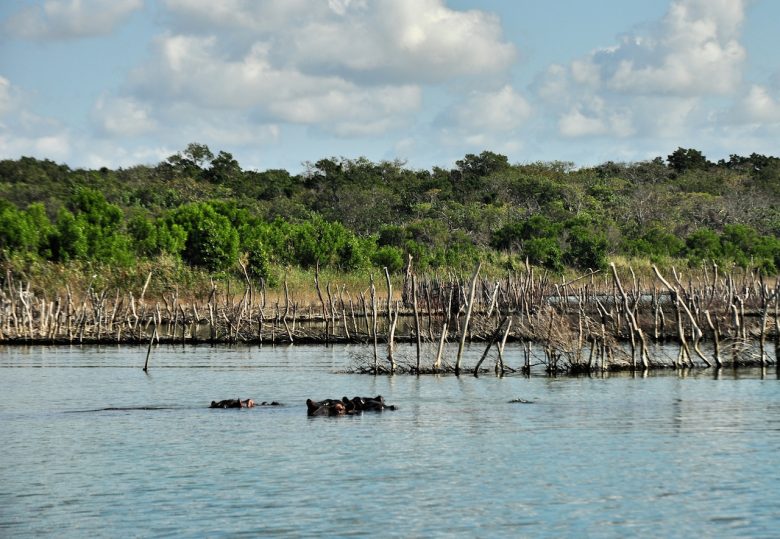 We spot them by their twitching ears that paddle through the water and a few misty snorts that rise from its surface. One displays his canine tusks in a characteristic yawn – a reminder that they are Africa's most dangerous animals. He's swallowed by the water and then reappears a few minutes later with a group of barrel-shaped floating companions. Ken explains how pods are made up of one dominant male, and perhaps another submissive younger bachelor, and a number of females. In the distance guttural grunts break the silence.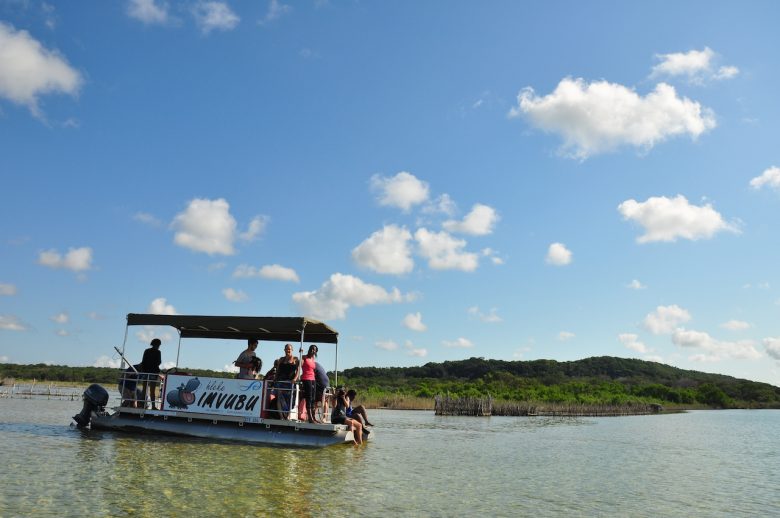 iSimangaliso Wetland Park is South Africa's first UNESCO World Heritage Site known for its biodiversity. The 332 000-hectare park stretches along 220km (nearly 9% of South Africa's coastline) from Kosi Bay (up north) down to Maphelane. It's also a Marine World Heritage Sites and the largest trans-frontier Marine Protected Area in Africa, which we share with our northern neighbour.
Its wild shores are pristine and have remained largely undeveloped due to conservation rights. The beach is just how I remember it when I dug my feet into the sand around 15 years ago during a family holiday.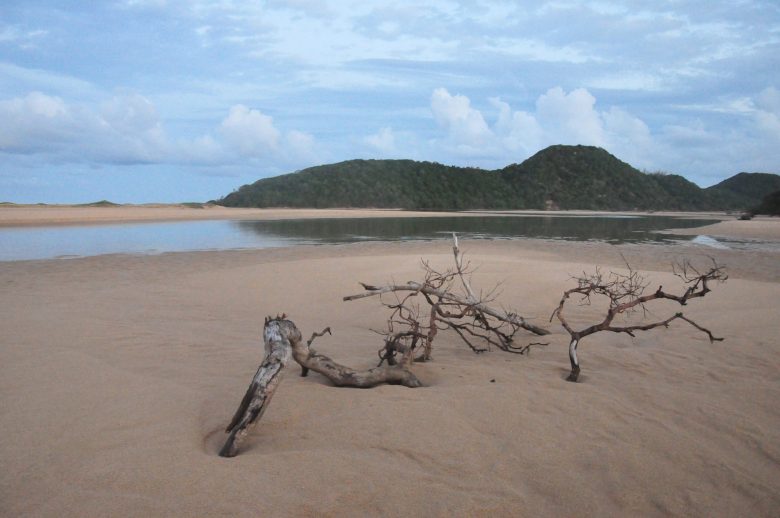 Raffia palms, wild date trees and mangroves line the channel banks. The trees are alive with bird song that quietens as we glide past. The Kosi palm, which is indigenous to this region, has the largest leaf of any plant with fronds measuring up to 9 metres in length. It has many uses, especially in this part of South Africa, where it's used as a sustainable building material at many surrounding lodges.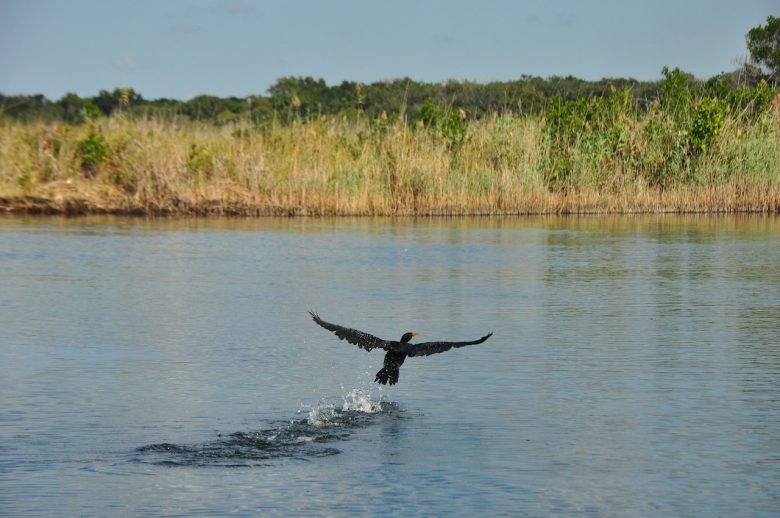 We search the trees for the Palm Nut Vulture and the rare Pel's Fishing Owl, which are the two most sought after birds of the 250 species found in the area. We also keep a look out for Fish eagles and Goliath Herons. A Reed Kingfisher hovers before our boat. He dives but re-emerges with an empty beak. Before he has time to dry, he plunges into the clear waters again. This time he flies off to eat his catch.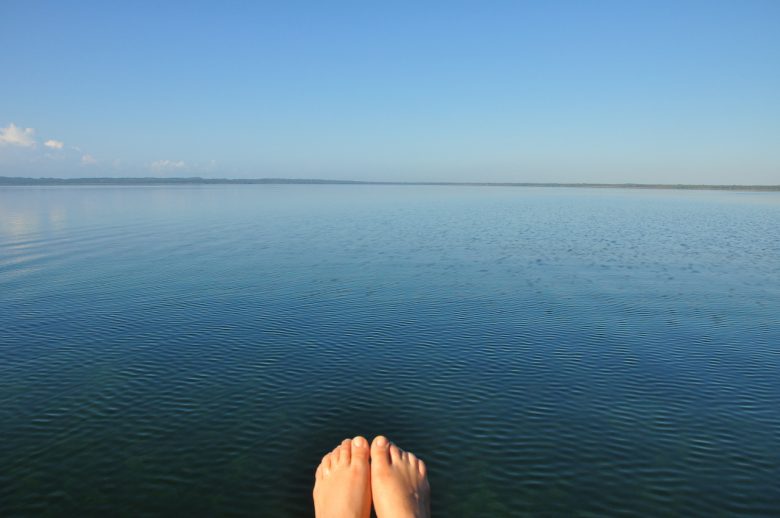 Kosi Mouth is called The Aquarium due to the clarity of the water and the abundance of around 200 tropical fish species, which makes it a very popular snorkelling site. "The water is so clean and pristine because there aren't any rivers that flow into it, so there's no pollution coming into this area," he says as we jump into the water near the Tsonga fishing traps. We wade around in the warm shallows near the mangrove swamp as he tells us the story of this 700-year-long fishing tradition. These funnel-shaped fishing kraals trap fish moving in and out of the estuary with the tidal flow. The dried tree branches of which the fish trap walls are made are tightly tied with raffia fronds and stripped tree bark.
The best panoramic views of the fishing traps are from the entrance of Kosi Bay Mouth Reserve at sunrise, as orange and pink shades dance across the watery mirror. Inside the fishing traps you'll find Grunter, Rock Salmon, King Fish, Mullet, Stumple and Perch, which also makes this region popular among anglers. We see a fishing boat glide by. A shirtless fisherman appears on the banks with his rods and canoe as we continue making our way along the smooth water.
My gaze follows the direction of Ken's outstretched index finger: "That dune on the other side is called Bangha Neck. We also call it turtle beach. The turtles lay their eggs there between November and March." Trained guides, who know not to disturb the turtle nesting grounds, undertake tours to this area in hopes of seeing the endangered loggerhead and leatherback turtles, as well as smaller the green and hawksbill turtles. Around six times each laying season, female turtles make an immense effort to drag themselves across the sand, dig a nest and lay around 100 to 150 eggs. By February the hatchling dig their way towards the surface and use the moonlight to quickly navigate towards the water to avoid predators.
Kosi Bay is a sanctuary for wildlife and diversity so it's no wonder that iSimangaliso translates to miracle and wonder.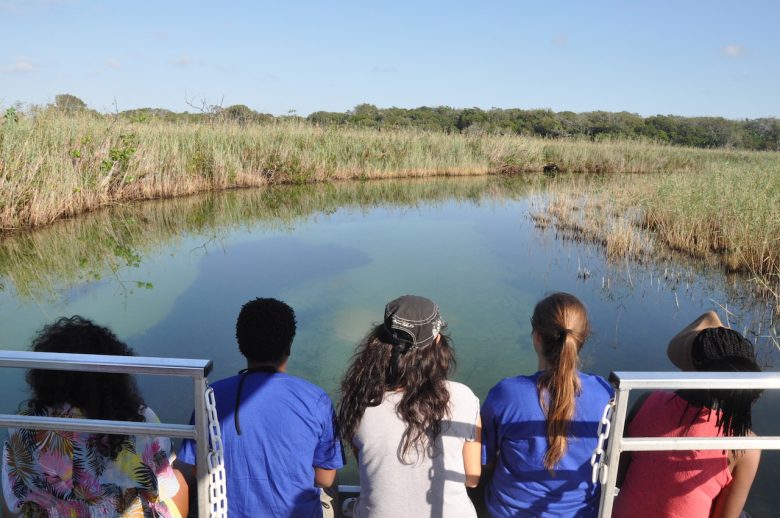 Where to stay:
There are a number of lodging options in the area that suit every budget. Utshwayelo Lodge is a community partnership project that provides upskilling and employment to the locals. The lodge is overseen by Ken Whitfield and co-managed by Enock Tembe and Anna Mthethwe. It is situated adjacent to the Kosi Bay Mouth Reserve and Estuary entrance gate and is 2.5km from the beach. It's the most north eastern accommodation in the country. They have luxury four-star, en-suite tented accommodation, en-suite chalets and campsites. The lodge in only 5km from the Mozambican border and can be accessed with a normal vehicle, though a 4×4 is needed to take on the reserve's sandy tracks.
How to get there:
SA Express has daily flights to Richards Bay from Johannesburg, which is a three-and-a-half hour drive to Kosi Bay.
Find cheap flights to Richards Bay here.
Directions from Johannesburg:
It's advisable to take a 4×4. Take the N17 Toll road east to Ermelo via Leandra and Bethal. Take the N2 through Piet Retief to Pongola. Around 40km after Pongola turn left in the direction of Jozini. At Jozini the road forks, take the left fork, over the dam wall and continue north. 40km after the dam wall at the T-junction at turn right and travel a further 70km to Emanguzi (KwanGwanase)/Kosi Bay. From Emanguzi (KwanGwanase) travel 15km on R22 towards the Mozambican border post (do not off right at Kosi Bay Camp sign). Turn right onto a gravel road (600m before border post) and travel 4.5 km to Utshwayelo Lodge and Camp.
Directions from Durban
It's advisable to take a 4×4. Take the N2 north towards Empangeni, the the off-ramp to Hluhluwe/Sodwana Bay. Drive through Hluhluwe and follow the R22 in the direct of Mbazwana. Continue past Mbazwana for another 45 kilometres. At the large taffic circle turn right towards Kosi Bay. Travel for 20km to Emanguzi (KwanGwanase) then travel 15km on R22 towards the Mozambican border post (do not off right at Kosi Bay Camp sign). Turn right onto a gravel road (600m before border post) and travel 4.5 km to Utshwayelo Lodge and Camp.
Malaria:
Kosi Bay is a high risk malaria area. Take precautions by wearing long-sleeved shirts and trousers after dusk. Use insect repellents, citronella candles and mosquito nets. Your pharmacist will be able to prescribe you prophylactic medication. Consult your doctor if you experience flu-like symptoms shortly after visiting the region.
The post Kosi Bay: Hippos, Fish Traps And The World's Largest Palm appeared first on Travelstart Blog.