Ngorongoro: Tanzania's Wildlife Menagerie
The sunrise sets Makat Lake on fire. From the wooden deck of the Ngorongoro Serena Safari Lodge, which sits on the rim of Ngorongoro Crater, the lake looks like a large bonfire in the middle of the caldera. This is the world's largest inactive, intact and unfilled volcanic crater, which was formed around three million years ago when a large volcano (probably around the same height as Kilimanjaro – our guide Joseph Meducane tells us) exploded. The emptied magma chamber then collapsed on itself to create the 19km across and 610 metres deep crater that covers 260km. And it's as I am sitting here, wrapped in my woolen jersey sipping on my tea, contemplating its size that I understand why the crater was voted as one of Africa's seven Natural Wonders. I never imagined that Tanzania, which is just out of reach of the equator, could be so chilly, but then again it's early and we're in the volcanic highlands 1700 metres above sea level.
Words and photographs by Iga Motylska.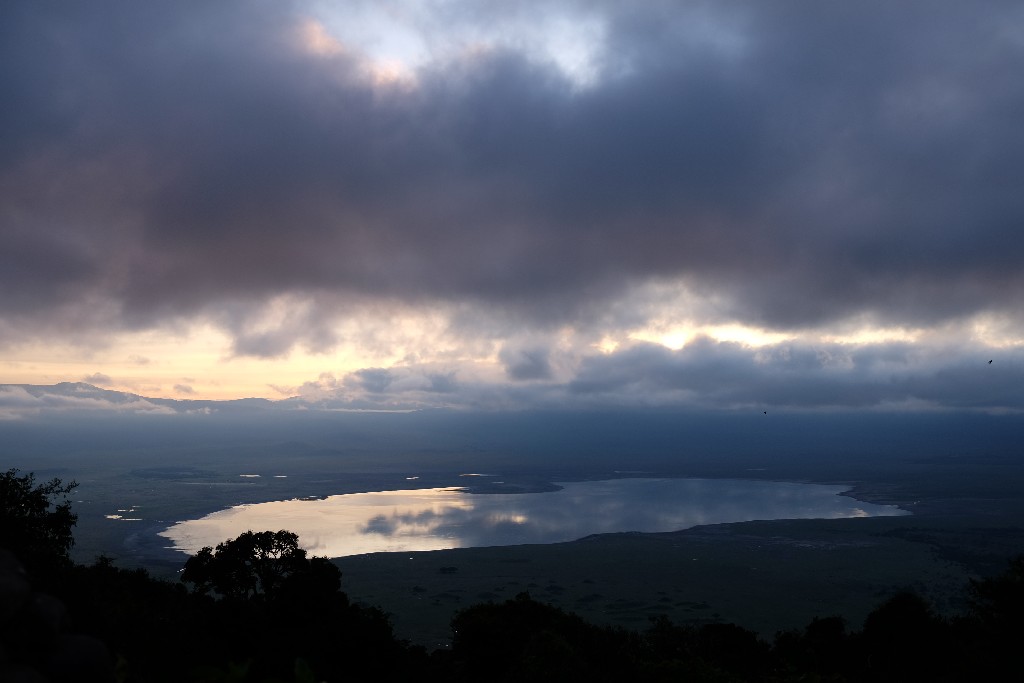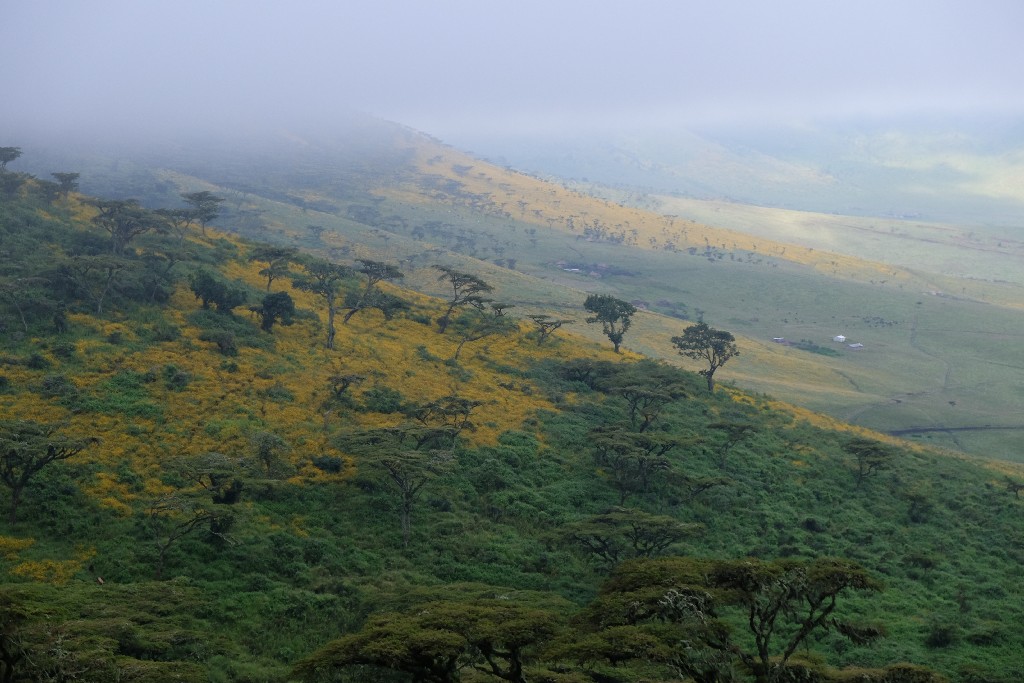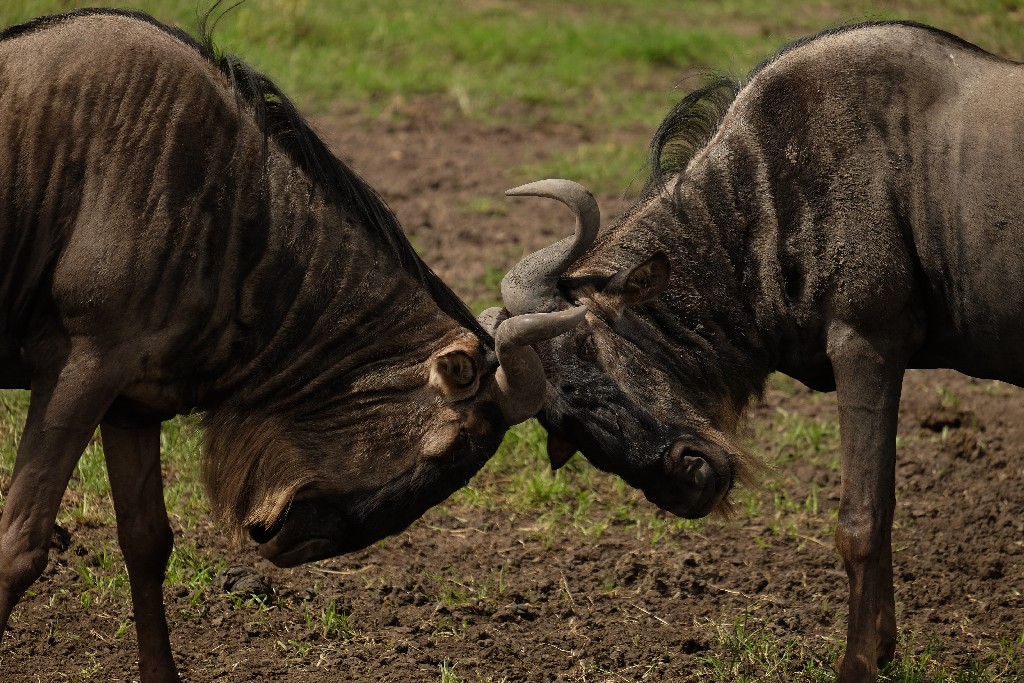 The mist is pirouetting above the crater to the sound of clanging cow bells, as the Maasai cattle herders take their livestock down the crater's steep walls to graze. Before the sun sets, they'll make the same journey, only to return again tomorrow.
The Ngorongoro Crater Conservation Area is the country's only conservation area where people – around 40 000 Maasai, who settled here in the 1800s – live among wild animals. The short drive from the Serena to the only road that leads down into the crater, passes by a small village. Even though this is now a conservation area, the Maasai – who are one with the land – grow crops and rear livestock (cows, sheep, donkeys and goats) on a subsistence basis. Though their cultural practice of killing a lion as a boy's rite of passage to becoming a man is no longer permitted. Instead, you'll see teenage boys with white painted faces, shrouded in a shuka as they embark on their traditional ceremony.
Book amazing flights to Tanzania here.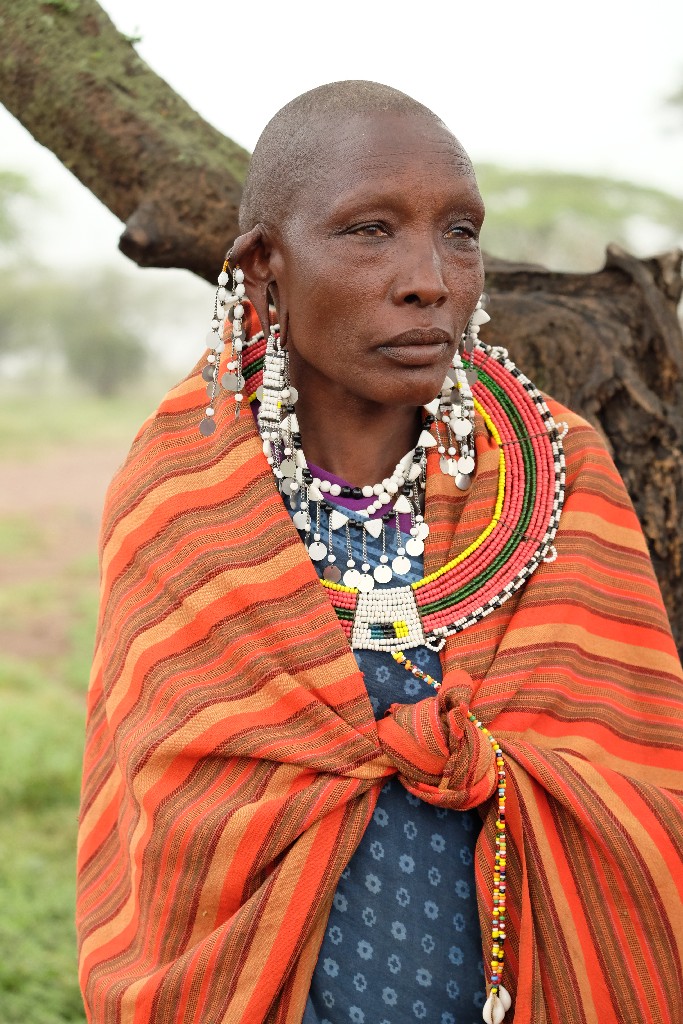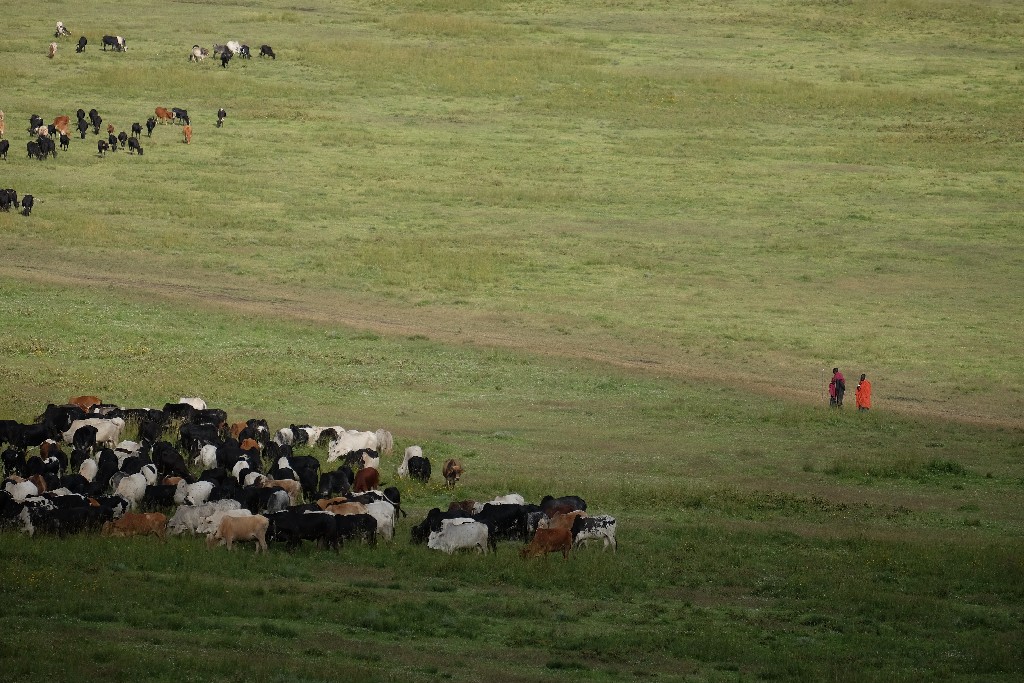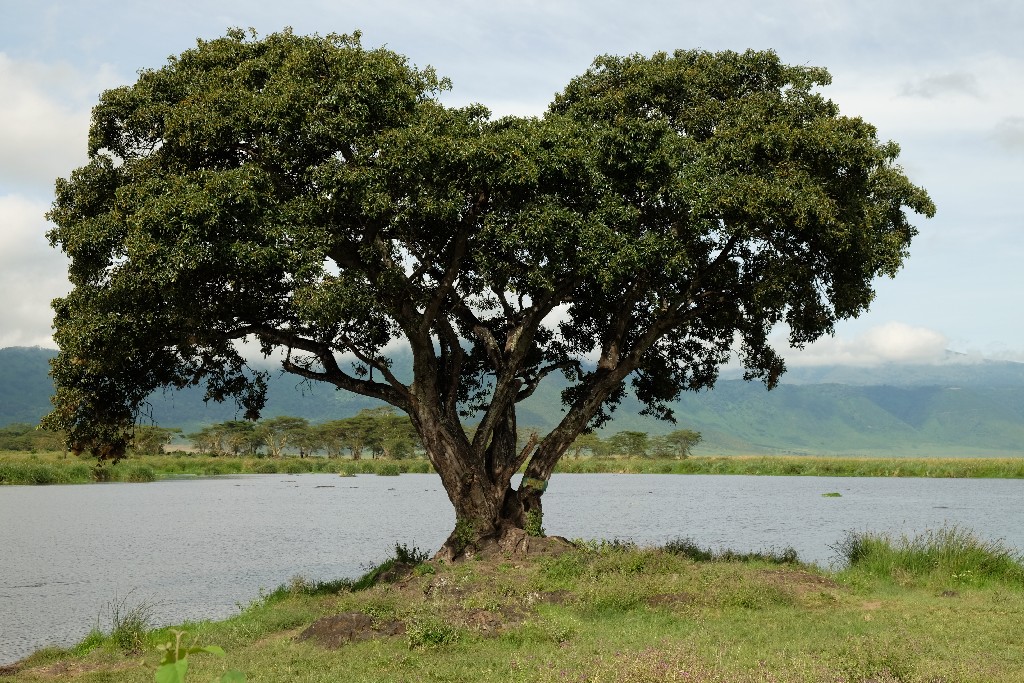 As we make our way down the ochre muddy road to the crater, the mist languidly dissipates. The sun climbs higher and higher to reveal that the crater floor is a carpet of yellow flowers. Joseph explains that Ngorongoro means 'gift of life' in Masaai. Indeed, this natural enclosure is a wildlife sanctuary and has been recognised as a UNESCO Natural World Heritage Site due to its diversity of flora and fauna. The Ngorongoro Crater is a natural menagerie of around 25 000 animals. We barely drive 100 metres before stopping for another animal sighting. Old elephant bulls, with tusks that nearly touch, journey here to retire. We see dagga boys caked in dry mud that looks as though they are mimicking white-faced young Maasai boys; a herd of lions laying low in the grass stalking a herd of buffalos that haven't yet noticed them; a lone Black rhino chomping its way through the grasslands; napping hyenas; and a young elephant bull splashing about in a mud bath. That is, not to mention the hundreds of Thompson's gazelles, zebras, elands and wildebeest that no longer evoke any exasperation from us, due to their numbers.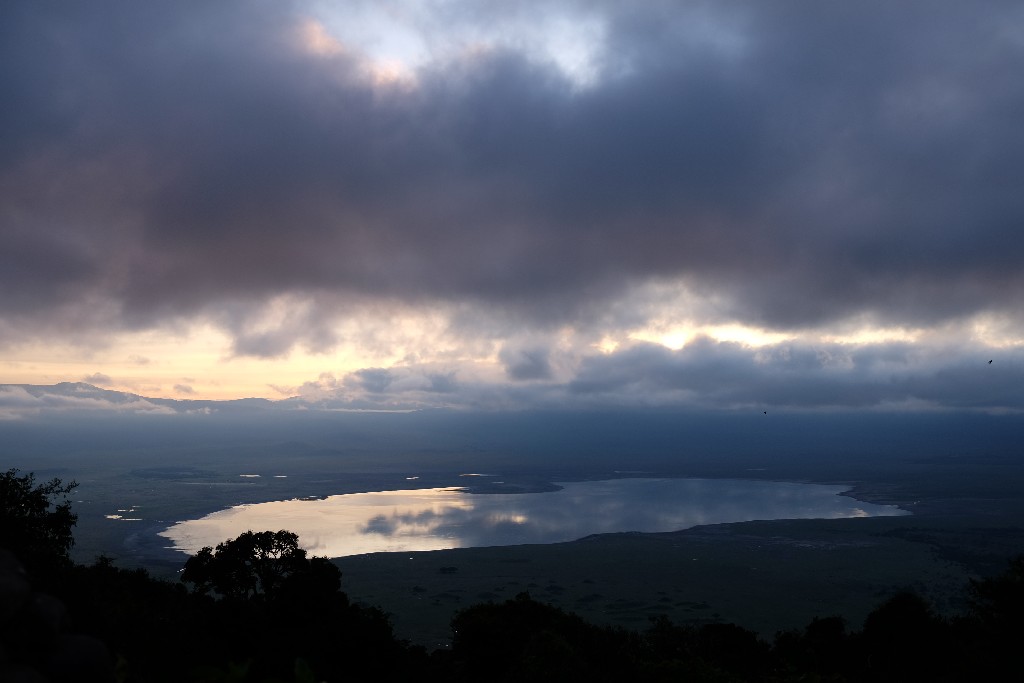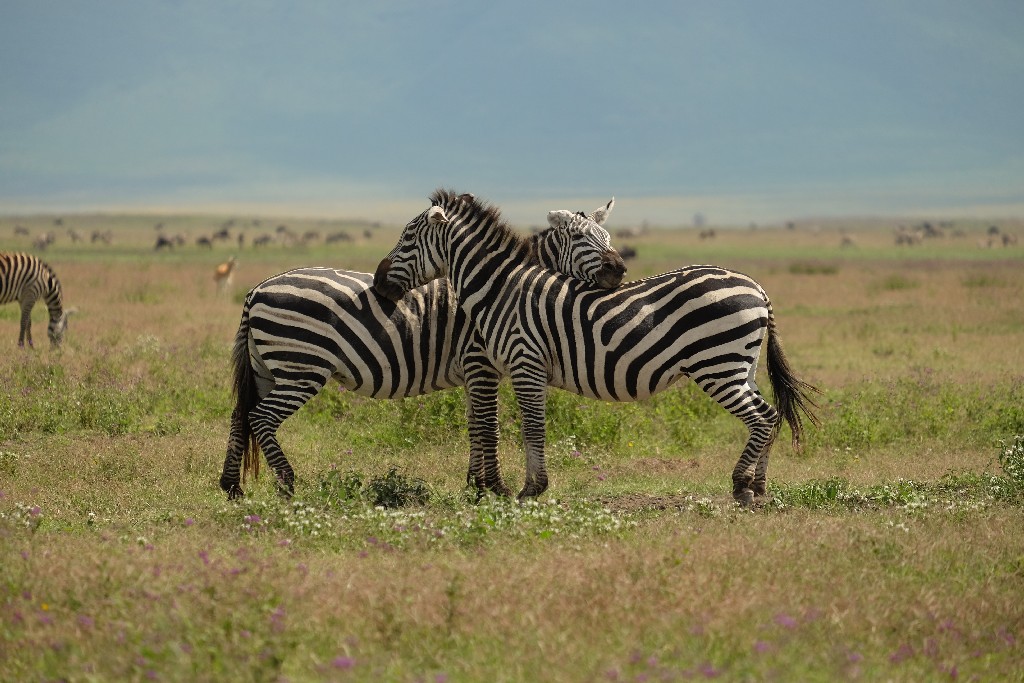 The birders among us are tallying up some of the 500 bird species indigenous to this area that they've already spied: lesser flamingos, white pelicans, Kori bustards, Crowned cranes with their chicks, ostriches and European storks among others. Many of the birds are spotted near Ngoitokitok Spring that feeds into the swamp that is outlined with marshes. A pod of hippos coming up for air break the silence. Nearby is Lerai Forest, which is home to Yellow Fever trees and Acacias. We make our way through the dense evergreen forests that cover the steep slopes of the crater as we climb over the lip of the crater. While the crater may be the most well-known feature of The Ngorongoro Conservation Area, which covers 8 300km 2 , the other two volcanic craters are also worth a visit. Olmoti is famed for its waterfalls, while Empakai has a deep lake surrounded by green walls of vegetation. This is the land of animal-filled volcano craters waiting to be explored.
The Maasai people
The roads within the conservation area are often lined with smiling and waving Maasai children. Tourists are advised not to ask for photographs or to give any handouts (whether it be money, sweets or stationery) as it encourages a begging culture among the youngsters, who then refuse to go to school or tend to their household responsibilities and herding. There are two designated tribes that tourists can visit for a fee (ask your guide). Donations are very welcome and are equally distributed among other villages within the conservation area – ask your guide for details.
The best time to visit
Pair a visit to the Ngorongoro Crater with a trip to Lake Manyara National Park and the Serengeti during the Great Migration. The three best times to visit are in February and March during calving season in the southern Serengeti, April and May in the central plains of the Serengeti, and from July to September for the Mara River crossings in the northern Serengeti. Please remember that nature is unpredictable and these are merely guidelines. Join an organised tour with South African tour company, eXplore Plus Travel & Tours. They will organise your flights and transfers, accommodation, meals and guides. All you'll have to do is take in the sights and sounds of Tanzania.
How to get there
You can fly from Johannesburg to Arusha International Airport with Ethiopian Airlines, Kenya Airways, Rwandair Express and South African Airways, though the quickest flight, with only one stop over is with South African Airways and their partners, Precision Air.
Book amazing flights to Tanzania here.

The post Ngorongoro: Tanzania's Wildlife Menagerie appeared first on Travelstart Blog.