The best time for you to visit Mauritius!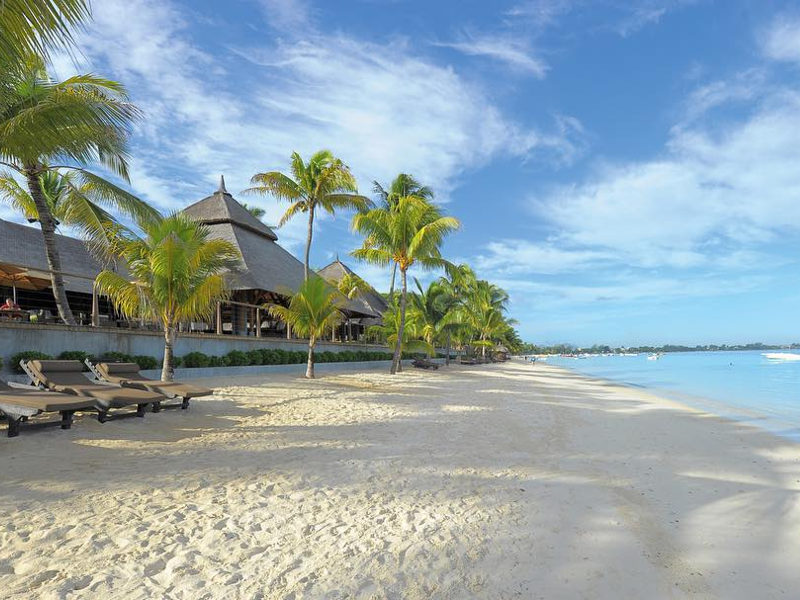 A tropical island vacation destination off the coast of East Africa, Mauritius is as beautiful as it is exotic and adventurous! This is a popular vacation spot for everyone as it caters to all needs, so whether you're planning your honeymoon, a child-friendly vacation, or a solo trip to spoil yourself, you'll find that Mauritius has it all. Choosing the best time to visit the island nation may seem like a bit of a daunting decision, especially so when there are such noticeable price differences in airfare and hotel accommodation at different times of the year. That said, the best time to visit Mauritius falls over the shoulder season, from the month of April through to November.
If those times of the year don't coincide with your annual leave or designated time off, then not to worry. Whether you're after the summer sun and looking to avoid the crowds or more interested in cooler temperatures and being able to do some marine activities, there's definitely an ideal time for you to visit Mauritius.
Book your cheap flights to Mauritius with Travelstart and get the most affordable option for your perfect vacation.
Weather and seasons
Mauritius is lucky enough to experience a wonderful climate all year, with warm, indulgent summers and mild winters.
Summer
Summer falls between the months of December and February, and during this time you can experience temperatures of up to 30 °C. As Mauritius has a tropical climate, it is not uncommon for summer time to bring about the island's rain. In fact, it gets quite wet over the months of February and March, but you'll soon be able to run down to the beaches again as the sun is not known to stay away for too long! Summer season is also cyclone season, but due to its location in the Indian Ocean, Mauritius is ideally located to miss the worst of it, as well as the fact that all of the beach resorts were built with this in mind.
During the early summer season (November to January), the island gets very crowded as not only is the weather perfect for sunbathing, it is also the beginning of the festive season and school holidays. In this period, you will find large crowds all across the various sightseeing attractions and beaches, as well as in the main city of Port Louis and smaller towns of Mauritius. Summer is great for snorkelling and scuba diving though, so if this is an activity that you'd like to experience in all its splendour then it may just be worthwhile to brave the masses. For those who dislike humidity a bit more than others, note that it gets quite humid during this period of the year.
Summer daylight hours: 05:00 – 19:00
What to pack: along with your swimsuit, throw in a light rain jacket too.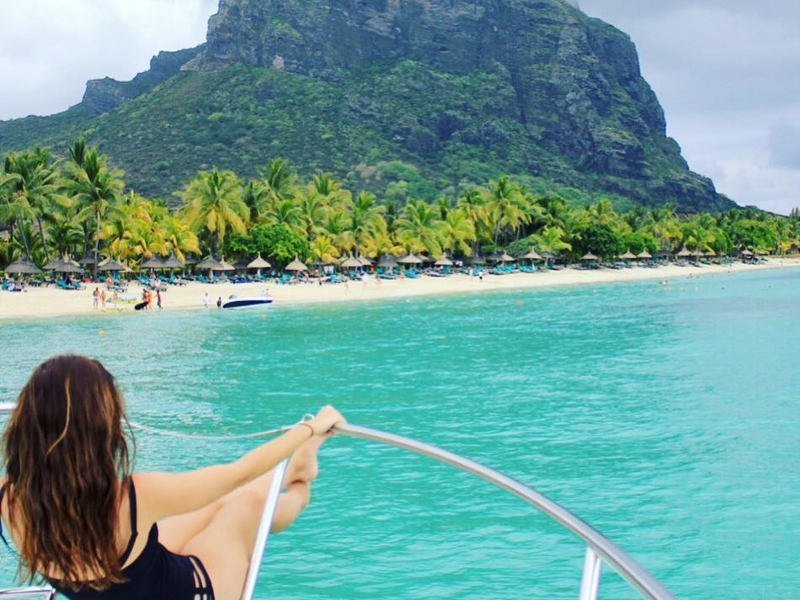 Winter
If you're keen to visit Mauritius in winter, this season falls between the months of April and October, and during this time is when you'll experience cooler temperatures, less crowding and more space to explore the beautiful land. Avid surfers will appreciate that during these months is when you'll find the best waves. Not to worry about cold temperatures in winter though, due to its mild climate, you could easily still enjoy the beaches and other sightseeing activities. In August, the coldest month of the year, you can easily enjoy lovely daytime highs of around 20 °C. The rest of the winter months fare even better, with warm, pleasant daytime highs of between 23 and 26 °C – perfect weather!
Winter daylight hours: 06:00 – 18:00
What to pack: all of your summer essentials, along with a light layer or two for the cooler evenings.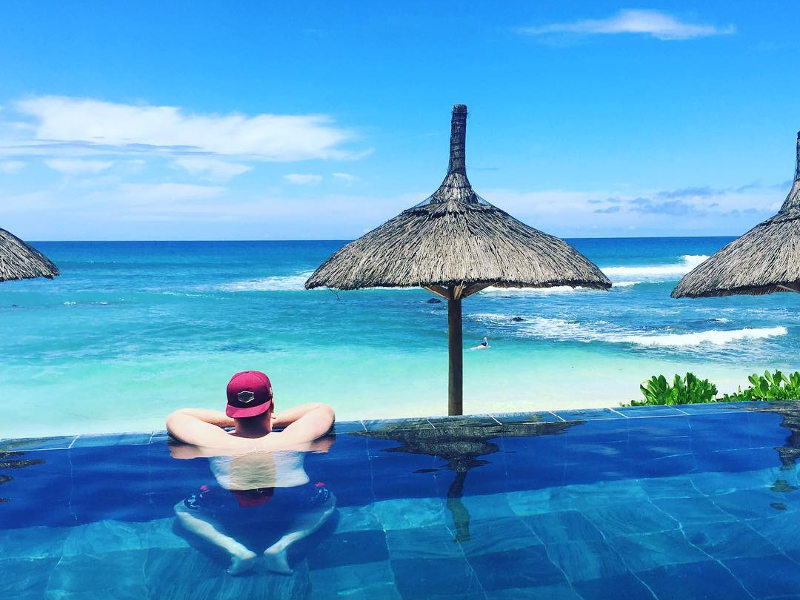 Sea temperatures
Indulge in warm sea temperatures in both summer and winter with splendid, cordial waters! Definitely, pack in your swimsuit and scuba vests as you'll find yourself spending much of your time enjoying summer sea temperatures of 27-28° C in summer 23-25° C in winter.
Due to the micro-climate on the island, visitors may find rain on the one side of the island, with sunshine on the other. With this in mind, come prepared for various weather patterns in the course of one day.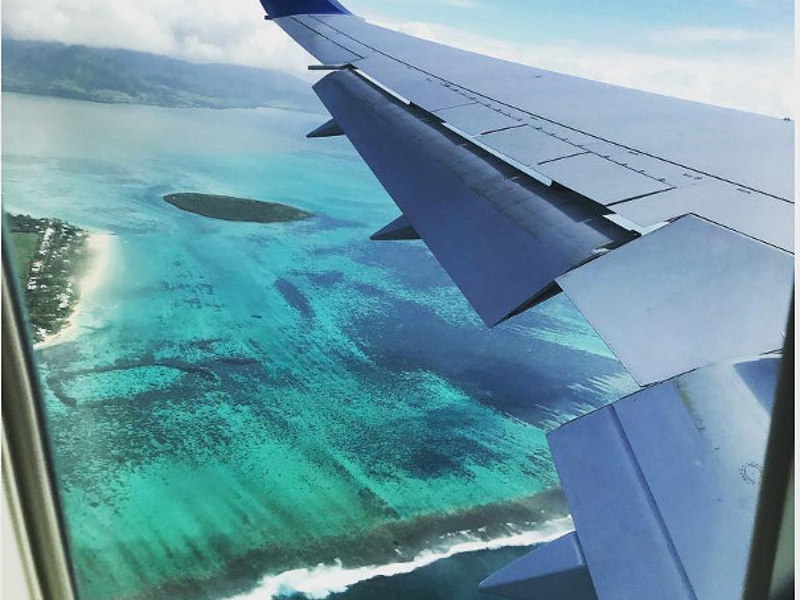 How much are flights to Mauritius?
Peak season: Summer (December and January)
Peak season in Mauritius can cost you a pretty penny, with flights up to 50% more than during the low/off-peak season.
Shoulder season (February to April and October to November)
Get the best of it all and still save on flights – booking flights during the shoulder season can easily save you up to 40% than during peak season.
Low season (May to September)
Flights to Mauritius during the low season can work out a lot cheaper, and you could easily save more than 60% on flights.
For the best and most affordable holiday options to visit Mauritius, make sure to check out our holiday packages and promotions page and of course, the flight specials page for great deals!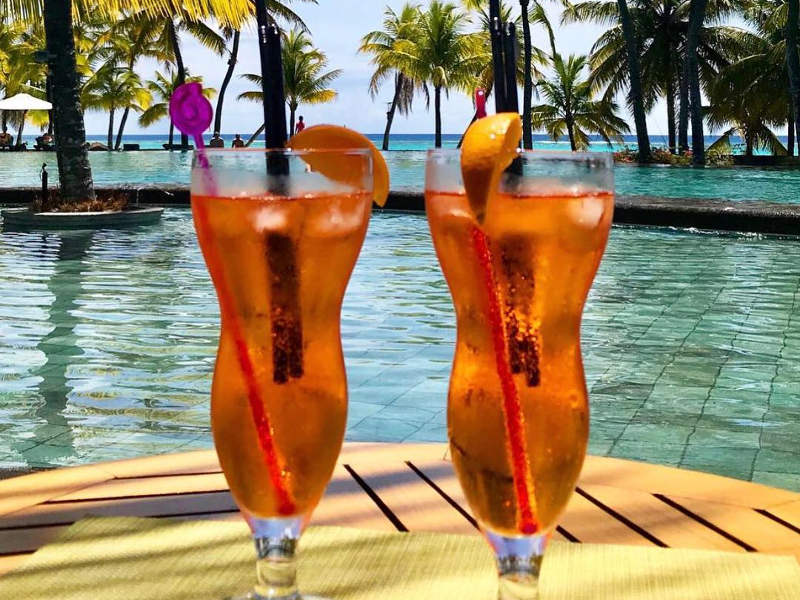 Top things to do in Mauritius
Beaches
The main attraction of this beautiful island would definitely be its beaches! Mauritius is known for its warm waters, fantastic weather and crystal-clear swimming conditions – all year long. Make sure to visit the sandy oasis of Trou aux Biches, Ile aux Cerfs and Mont Choisy. Have a look at our list of the top beaches to visit in Mauritius.
Marine activities
Scuba diving, snorkelling, windsurfing, SUP, water skiing and so much more, Mauritius has it all for the water-loving traveller.
Local cuisine
Enjoy a wide range of cuisine from the many cultures found when you visit Mauritius! Enjoy freshly grilled Creole-spiced seafood, tasty curries eaten from banana leaves and even your much-loved dim-sum from China Town.
Sightseeing
Not just a beach destination, Mauritius has some awe-inspiring natural attractions off East Africa such as the Seven Colours of the Earth at the Chamarel Waterfalls, the Grand Bassin lake, and the extinct Trou auc Cerf volcano. For an easy afternoon, consider visiting some of the local markets of Port Louis and Quatre Borne for your trinkets and souvenirs.
Nightlife
Enjoy your sundowners with a gorgeous sea view and then head over to one of the many nightclubs found along Grand Bay for a fun night out. The capital city of Port Louis is also known to have some great evening attractions.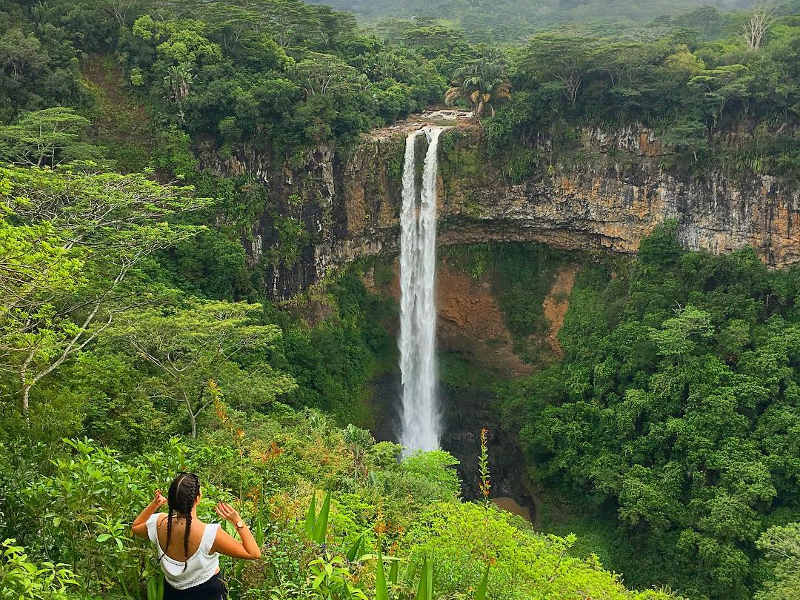 Annual celebrations in Mauritius
Mauritius has a population of more than 1.2 million residents, allowing for a range of culture and traditions to be experienced on this beautiful island! Of the population, the majority are part of the Hindu (more than half of the population), Muslim, Buddhist and Christian faiths. In terms of annual attractions, there's always a good time to visit Mauritius as the island is lucky to have most of its festivities nicely spread out across the year. So if you find yourself interested in participating in some of the celebrations, then be sure to book your holiday around their various annual dates. With that in mind, here is a list of popular annual celebrations that can be experienced:
Cavadee (January/February) – Tamil devotees, often with pierced skin and carrying heavy blocks of wood, march through the streets on their way to their temples to offer prayers.
Chinese New Year (January/February) – this annual event brings about displays of fireworks, dragon dances, colourful displays and plenty of eats to feast on.
Holi Festival (February/March) – an explosion of colour to celebrate the triumph of good over evil. Expect to enjoy coloured powders thrown at each other.
Ugadi (March) – the New Year celebration of the Telegu group with prayers, sweets and cultural shows for everyone to enjoy.
Eid-ul-Fitr (after the Islamic month of Ramadan) – the coming together to celebrate the end of one month's religious fasting. Enjoy it with feasting, gift-giving and prayers.
Ganesh Chathurti (September) – held on the 4th day of the Hindu month of Bhadrapada, celebrating the birth of the god, Ganesh, with feasts and prayer.
Diwali (October/November) – the annual Hindu festival of lights where you will experience beautiful displays of lanterns, fireworks and delicious treats.
Christmas (December) – as the rest of the world, Christmas celebrations are enjoyed by all with gift exchanges and lots of feasting.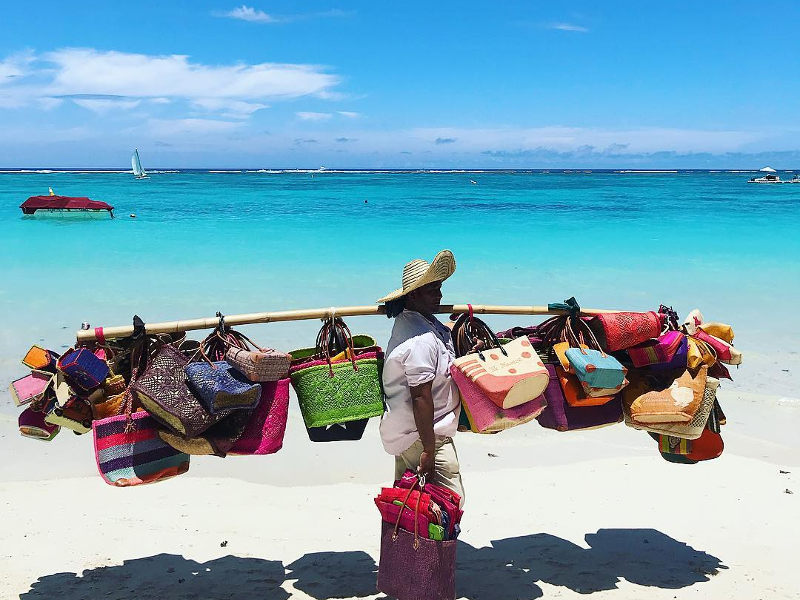 Have you visited Mauritius? What are your thoughts on this picture-perfect island getaway? Let us know in the comment section below

Image credits:
Yonasofiebrand via Instagram
ah_kati via Instagram
utravelers via Instagram
travelhappyholidays via Instagram
ternovskiy via Instagram
sebbi.ww via Instagram
missamylouise75 via Instagram
die_tatiii via Instagram
mauritius__explored via Instagram
The post The best time for you to visit Mauritius! appeared first on Travelstart Blog.