What you didn't know about the Chinese New Year that'll make you want to experience it first-hand!
The Chinese New Year, also known as "Spring Festival", is celebrated every year by nearly a quarter of the world's population.  It is probably the most important social and economic holiday on the Chinese calendar. After adopting the Gregorian calendar in 1912, the Chinese have joined the rest of the world in celebrating New Year's Day on 1 January. However, the tradition remains, with people observing this ancient festivity during the waxing of the full moon.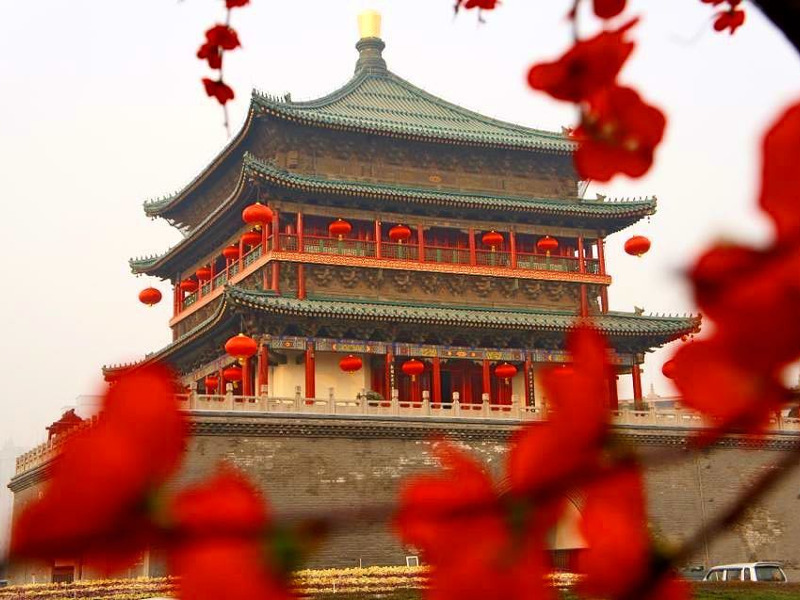 Where is the Chinese New Year celebrated?
Did you know that 1.3 billion people celebrate the Chinese New Year in China alone? This festivity is celebrated in many countries around the world, including South Korea, Taiwan, Malaysia, Philippines, Indonesia, Brunei, Singapore, Hong Kong and Vietnam. Around four percent of the world's population is said to be on the move during these two weeks of celebration!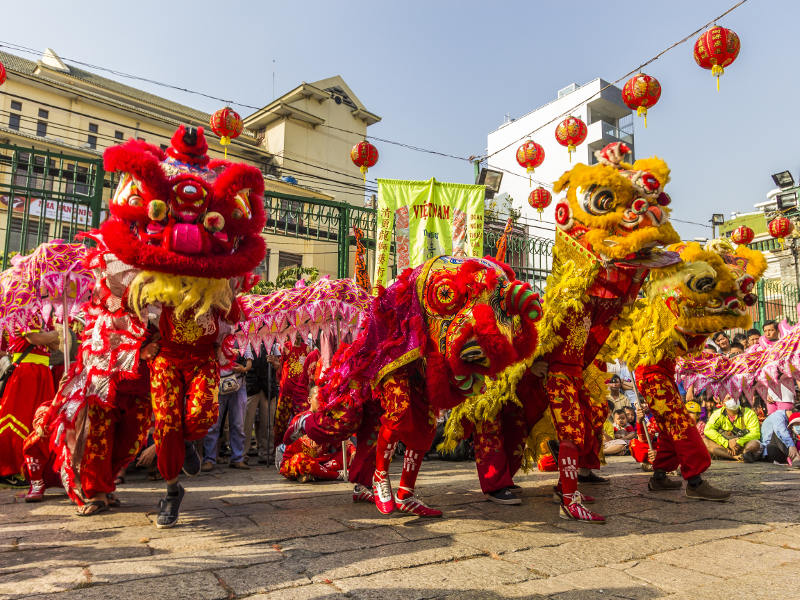 When is it celebrated?
The Chinese New Year is celebrated in accordance with the Lunar calendar. The Lunar calendar is around 20 days behind the Gregorian calendar, so New Year usually falls anywhere between 21 January and 20 February. The Chinese New Year in 2018 falls on 16 February, with an official 7-day holiday from 15 – 21 February.
If you're planning on travelling to China during the Chinese New Year, it's quite the experience! Be sure to book accommodation and tours way in advance, else you'll be competing with overwhelming crowds and sold-out attractions. Last-minute bookings are not advisable – expect to pay high premiums for hotels, flights and taxis throughout the cities. Major cities tend to empty out with locals escaping to their families in the countryside. Don't worry about shops closing over those two weeks – all tourist spots, hotels, airports and most restaurants will be open.
What do the animal zodiacs mean?
Based on Chinese folklore, each year marks a different Chinese zodiac sign. The zodiac sign under which you're born is believed to influence the way your life will unfold on earth, with a holistic view of how you can shape your future. Last year was the Year of the Rooster, and 2018 marks the Year of the Dog. People born in this Year are said to bear traits of loyalty, perseverance and humility. Don't be surprised to see statues of dogs all over the city this year!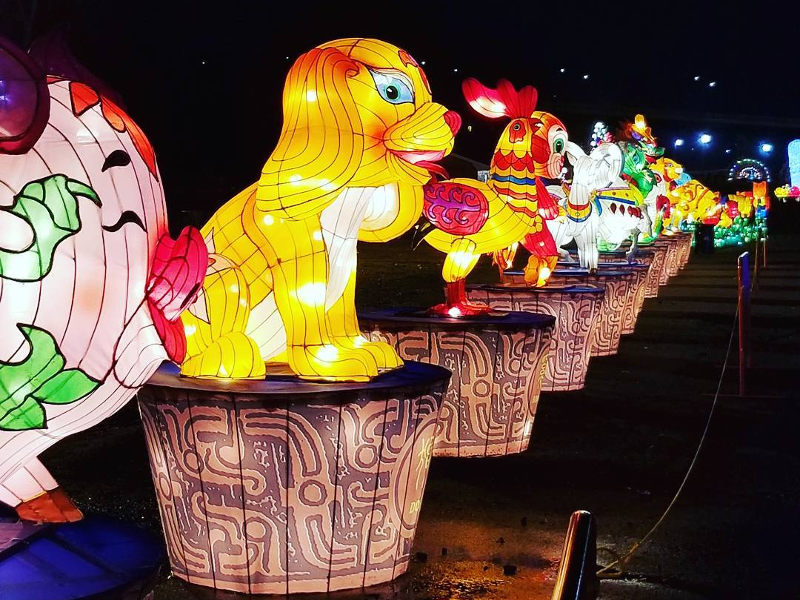 How is it celebrated?
The Chinese New Year is a time for families to get together and celebrate a sense of new beginnings. New Year's Eve is usually spent around a family dinner. Traditionally, families would get together within the first 3 days of New Year and pay respects to their ancestors. People travel from near and far to get together on this special occasion and share in the traditional feasts. Nowadays, by the third or fourth day, the youth prefer to spend this time relaxing, catching up with friends and going on vacation.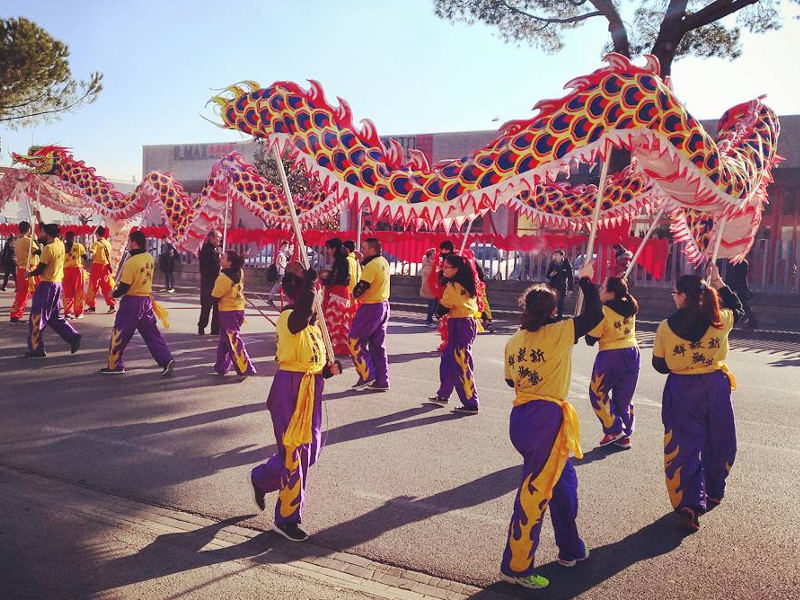 Customs:
Many Chinese people, especially the older generation, are extremely superstitious and take the customs around New Year very seriously.
Before festivities can even begin, Chinese people undertake a major spring-cleaning of their homes, as a way to 'sweep out' the old and welcome in the new. Shops and marketplaces are a buzzing frenzy of locals stocking up on food, decorations and clothes. No expense is spared during this time. Tip – dodge the crowds and find a quiet spot to relax with a drink as you watch the frenzy going on below you.
Once the house has been spruced up, it's time to decorate! Red lanterns, couplets, paintings and cutouts adorn the walls, doors and windows of every house. Even farmers in the countryside decorate their animal barns, in an effort to ward off evil spirits. Strings of red lanterns lace the streets whichever way you look and the cities become a dazzling display of red and gold.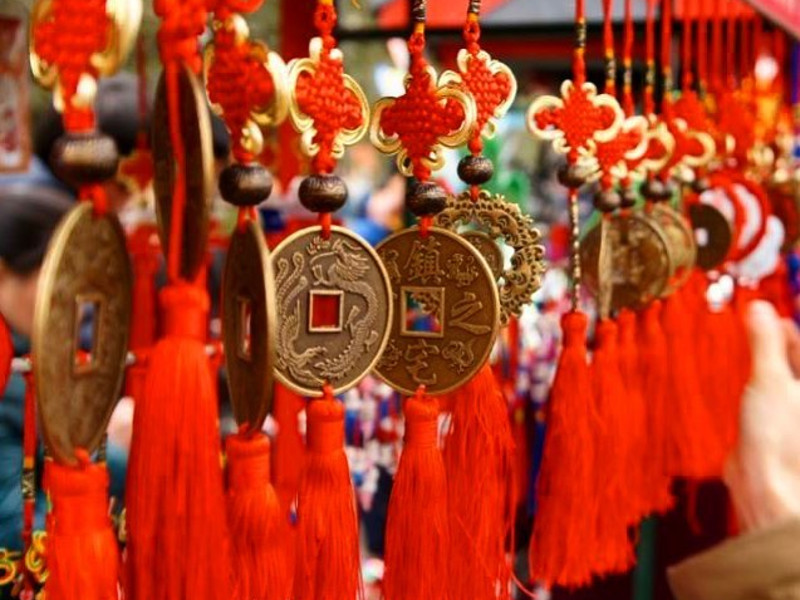 Nearly every Chinese household (and many other Asian homes) has a small shrine dedicated to their ancestors and deities. Family members offer sacrifices of food, wine, incense sticks and fruit as a way of showing respect to their ancestors, who they believe will protect their family and bestow good fortune upon them.
On the eve of New Year, parents give their children red envelopes filled with 'lucky money', wishing them a healthy and prosperous year ahead. Even business colleagues exchange envelopes with each other. In an effort to drive away the previous year's bad luck, Chinese people usually gather around squares or temples to hear bells ring out at midnight.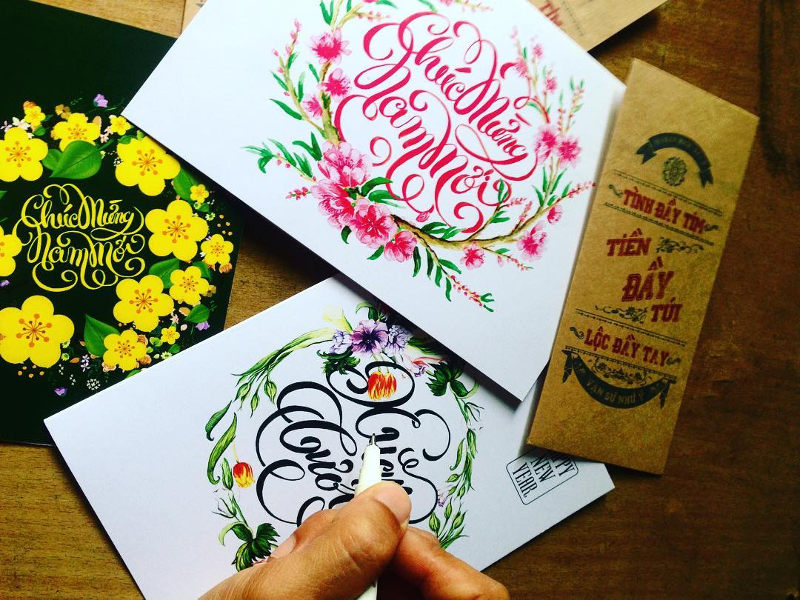 New Year's Eve dinner is a family affair. Expect tables laden with food, including specialties ranging from various regions. As with most things, the Chinese believe certain foods bring good luck, so no table will ever be without staples like noodles, dumplings, fish, tangerines, sticky rice balls (tangyan) or rice cakes (niangao). If you're lucky enough to crack an invite to a local's family home, you'll be in for a treat with all the bells and whistles. If not, book a dinner cruise along a river or canal and watch the city light up all around you.
Flamboyant celebrations around the world involve parades of dragon dances, colourful floats and fireworks exhibitions. Chinese people believe that the louder the firecrackers, the more luck they'll receive in the new year. Rural areas and villages are free to set off firecrackers from the ground, while in major cities like Beijing, Shanghai and Guangzhou, the practice is generally banned.
On the fifteenth day, the Lantern Festival (Yuan Xiao) marks the end of the New Year celebrations. It is a colourful explosion of lanterns floating up into the sky, and is the Chinese equivalent of Valentine's Day.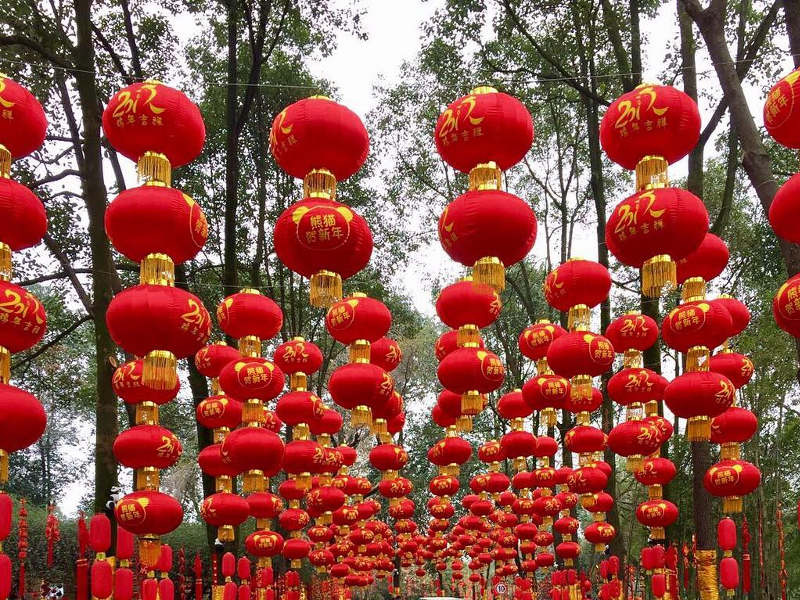 For a truly incredible experience, some of the best cities to witness the biggest Chinese New Year celebrations are Shanghai, Beijing, Hong Kong and Kuala Lumpur. Catch dazzling performances along Singapore's Esplanade, while the glowing streets of Chinatown are abuzz with acrobatic carnival shows and delicious outdoor food markets. If you're in Beijing, enjoy the fireworks displays from Atmosphere Bar on the World China Summit Wing, while a little further out of the city, don your snow skates and whirl around the ice sculptures at the Longqing Gorge Ice and Snow Festival. With each city placing its own unique spin on the celebrations, the scintillating magic of this festivity is really something you need to experience for yourself.
So, if you find yourself in the heart of the Chinese New Year somewhere in the world, be prepared for a lot of festive pomp and ceremony. Just before the final countdown, grab a spot on a rooftop bar, order a few drinks and watch the fireworks and celebrations unfold over the city! With our unbelievable flight deals to Asia, the question is, where will you be for the next Chinese New Year?
Photo Credits:
_vacanzaa_ via Instagram
_photography_by_jada via Instagram
go2_hale via Instagram
manuel_ciabatti via Instagram
lephuoc_906 via Instagram
hellosukha via Instagram
The post What you didn't know about the Chinese New Year that'll make you want to experience it first-hand! appeared first on Travelstart Blog.